We Are Here to Help You....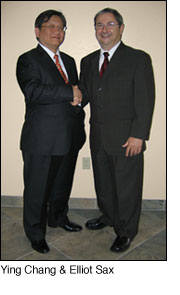 Direct Leader was founded in 1981 by a group led by Mr. Elliot Sax and Mr. Ying Chang. Our holdings include interests in several companies for which we act as the U.S. Sales Office. We also source from many other companies when we feel that they can better serve our clients for a particular project or product.
Most of our California staff are bilingual, American educated, and are comfortable doing business anywhere in the world. We form solid relationships (called Guan Xi
in Chinese) with our customers and suppliers who would be delighted to talk to you about us.